Guitar Lessons - Hertfordshire
Monday, 18 April 2011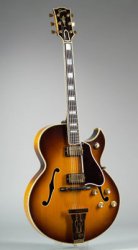 Item details
City:
Hertfordshire, England
Contacts

Andy

01462677905
Item description
Lessons are available to all age groups from beginner to advanced level by
qualified teachers every Saturday. Progress guaranteed.
Choose from a wide selection of styles such as Rock, Jazz, Country, Classical and more. Please contact the Music tuition center for an application.